LampLight Theatre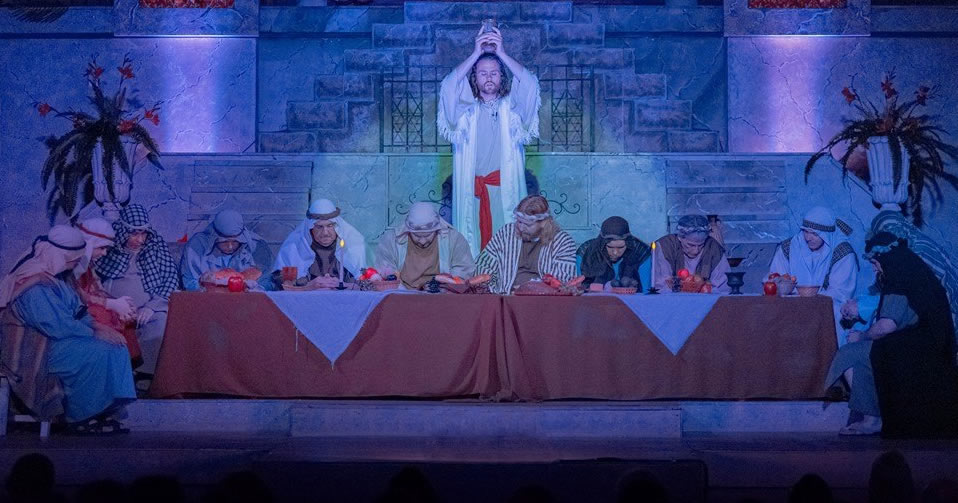 LampLight Theatre is a non-profit, 501(c)(3) facility designed to provide quality entertainment and promote family and Christian values. It is our desire to see LampLight Theatre become America's premiere Christian Performing Arts Center, cultivating artists from all genres to use their gifts. The Theatre is used as a venue for theatrical productions, dinner theatre, concerts, conferences, and seasonal events. It is offered as a performing arts center to enhance skills of seasoned artists as well as to train new actors and to cultivate their gifts and talents.
Expanded program development includes entertainment for bus tour companies and travel packages with local hotels and restaurants. New events are planned each year to offer something for all ages.
What makes it different from other theatres?
The vision of LampLight Theatre is part of God's commission for Billy Wayne Ministries. Through theatrical productions, dinner theatre, concerts, and conferences, LampLight Theatre will seek to fulfill God's great commission through the mission of Vision Productions, Inc., Billy Wayne Ministries:
To see people come to a saving knowledge of Jesus Christ and to see Christians grow in their walk of faith.
How is LampLight Theatre operated?
As a non-profit organization, LampLight Theatre is operated through suggested admission prices and love-offerings. Productions are offered at a cost to accommodate family incomes; however a love offering is also taken to help maintain production costs. To continue ministry outreach programs, LampLight Theatre will also host several special events to help raise funds. Special performances will be given throughout the year in the form of dinner theatre, private performances, and fund-raising concerts. It is the heart of the ministry to offer professionally-staged productions at a cost reasonable to all who wish to attend. The goal of the theatre is to open opportunities for sponsorship through financial support received from the community, businesses, churches, and individuals who attend the performances.
Who developed LampLight Theatre?
Design of the facilities, including full-scale sets and costumes, were created exclusively by Billy Wayne Arrington. Skillfully built and painted in the 7,000 sq. ft. facility, the main set spans a distance of 55' x 40' x 35'.
Drawing from his own original scripts and productions, Arrington designs and produces elaborate sets and exquisite costumes precisely to match every detail of his productions. Each costume has been carefully crafted by character. With a full wardrobe team, more than 600 exquisite costumes have been produced.
Who manages LampLight Theatre?
LampLight Theatre is managed by Billy Wayne Arrington, Founder and President of Vision Productions, Inc., Billy Wayne ministries. Vision Productions, Inc., is a 501(c 3) non-profit organization devoted to sharing the gospel through music, seminars, and performing arts.
What can you expect from LampLight Theatre?
Visitors can expect the theatre to be run with the highest degree of integrity and character. LampLight Theatre will always provide quality entertainment, while providing local talent the opportunity to use their gifts. The theatre will maintain a standard for excellence in family entertainment while operating with the greatest level of professionalism.
We ask that you prayerfully consider supporting the theatre ministry today so that you too can invest countless lives and help share the gospel with the lost world. For more information, contact Vision Productions at (423) 245-1551. To donate, click the button below:

or mail checks to:
Vision Productions, Inc.
140 Broad Street
Kingsport, TN 37660